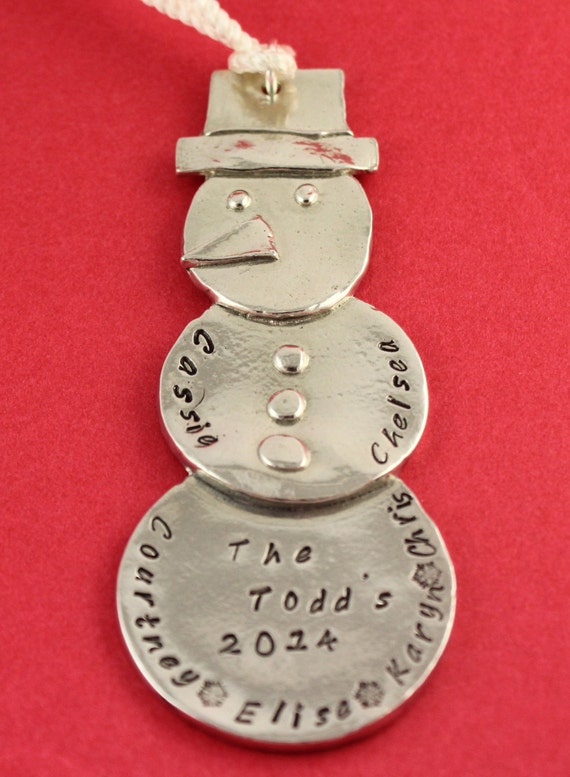 45.00 USD
Family keepsake personalized snowman Christmas ornament! This ornament is hand stamped with the text of your choice and comes with a red ribbon at the top or tassel in the color of your choice.
*Handcrafted from pewter – will not tarnish
*Each letter is individually stamped by hand to create one of a kind character
*Measures 36mm (1.42") x 90mm (3.54")
*Comes with a red satin ribbon or tassel in color of your choice
Please note we can't stamp on the back of the ornament.
Instructions: At checkout in the Note to The Silver Diva box, please let us know what you want us to stamp and tassel color or red satin ribbon. If you don't tell us which one you want, it will come with a red satin ribbon or tassel in a color we have in stock.
Optional gift box available in the a la carte section of our store – see photo!
The art of hand stamping involves striking metal with steel stamps by hand to create letters, words and designs. Each letter and design may not be straight, even or the same depth as the others. This is not to be considered a defect, but is part of what makes each piece one of a kind and unique.