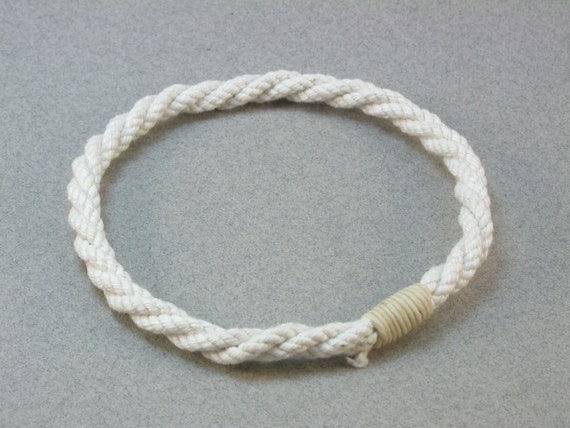 6.00 USD
Elegant and simple this classic rope bracelet is just the right understated accessory for everyday wear. Stackable or solo these classics never go out of style.
These bracelets are rope grommets made from a single piece of cotton line using an old-world technique. The rope like appearance is made by carefully reverse twisting the cord in a three strand circular pattern. The loose ends are secured by a piece of waxed coach-whipping.
color: natural white with tan or white whipping thread
Available sizes are listed in the drop-down menu.
Note: I have a few stocked in each listed size. If you want to order a quantity please make a request.
Measure your slip-on size here: (please copy-and-paste into your browser)
http://bit.ly/FdRaQ
See more colors and sizes of these grommet bracelets here http://etsy.me/1wNqcOe
Gift this item to a friend! Request a complementary gift greeting and specify alternate shipping address in your order. No invoice, no extra cost, no worries!
then shop with confidence.
All products come with a 100% customer satisfaction guarantee.