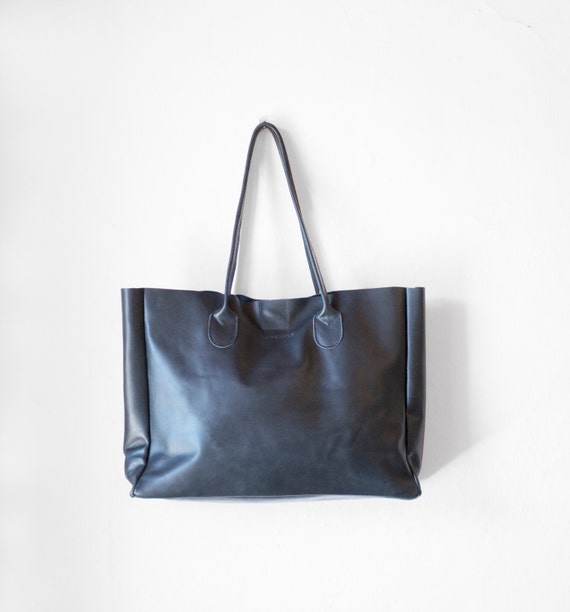 68.00 EUR
SALE 45% Off
Our classic shopper bag is large in size and perfect for your every day. It's simple, raw edged and unlined. Fits your everyday essentials; laptops, notebooks, pocketbooks etc.
The bag has two internal exposed pockets, a ring for attaching keys, a reinforced base and a magnetic snap closure.
** The bag in the last photo is a different color.
—- Measurements —-
Width: 15" (39 cm)
Height: 12.2" (31 cm)
Depth: 4.1" (10.5 cm)
The drop down length of the strap is 9.8" (25 cm).
—- About the leather —-
This bag is made from Italian nappa leather. Nappa leather comes from the top grain part of the hide. It is the most sensitive and natural part. Nappa leather is considered the best leather in the market.
The leather is very slightly processed so it's sensitive but also very soft to touch. It's texture is smooth with little visible grain. Despite its delicacy the leather is 1.2 mm thick so it's strong.
This leather is recommended for those who want a soft leather bag.
—- Shipping —-
Items are shipped within 1 – 3 days. We ship by DHL Express.
Delivery times from the date of shipment are:
Europe: 1 – 2 days
US, Canada & Mexico: 2 – 3 days
Australia: 4 – 5 days
Rest of world: please contact us for your location
—- Additional Info —-
* Colors are approximate as they may have slight variations from screen to screen.
* © morelle 2008 – 2017