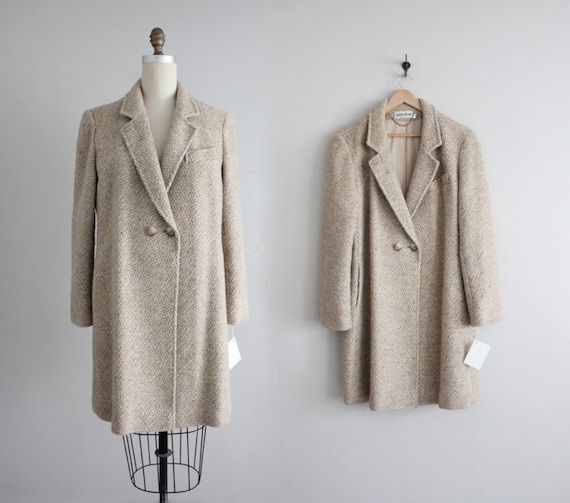 85.00 USD
1990's vintage beige tweed wool menswear inspired jacket with a notched collar, breast pocket, double breast closure, and side pockets. This jacket is lined, mid to heavy weight, and has a slouchy/boxy fit.
Fits Like: m/l
Circa 1980s
Color: beige tweed
Fabrication: 100% wool
Condition: excellent!
42" bust
42" waist
46" hip
17" shoulder
36" length
24" arm
Inventory previews on instagram @allencompany
This item is clean and comes from a pet & smoke free building!