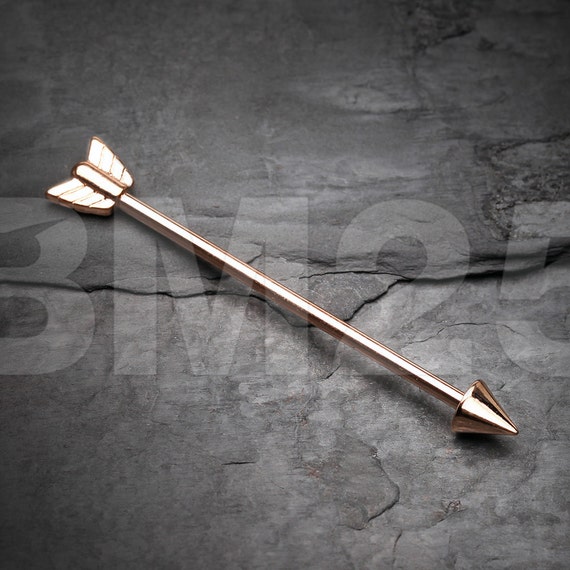 10.95 USD
Beautiful Industrial Barbell you'll absolutely love! <3
Receive microfiber with every purchase!
Every order is treated with care, you will receive a microfiber with your purchase. We take pride in making sure your product is handled with care so we take the liberty in storing it in a jewelry box for safe travel.
For your convenience we did some research for you and have a few links providing the materials in our products:
http://goo.gl/Gn79P1
http://goo.gl/LgpyB8
Please note that Gold Plated or Rose Gold Plated Jewelry should be worn with extra care to ensure their longevity.
Remove your jewelry when performing exercise, swimming, or showering as any substances like water, oil, chlorine, perfume, and sweat may react and will cause it to tarnish easily.
Refrain from using plated jewelry while your piercing is fresh and is currently in the healing process.
We recommend you use the included microfiber cloth to remove any dust and dirt it has acquired after single use.
*If you previously have had any allergic reaction to gold or gold plated jewelry, we do not recommend you trying ours as you would encounter a similar experience.
Priority Shipping Information:
☺Priority Shipping is $6.95 (International Priority Shipping not available)
☺There is a 24 hour processing period after time of purchase.
☺Orders placed over the weekend will process the next business day.
☺Estimated Delivery Time 2-5 business days. (Times may vary)
Insurance Information:
☺Insurance is $2.95
☺We are NOT responsible for parcels that are lost or damaged without the purchase of insurance.
☺We will NOT reship, refund or replace and item without the purchase of insurance.
Shipping Information:
☺Standard US Shipping $3.95
☺International Shipping $5.95
☺Please be sure to enter your correct and complete shipping address when placing your order.
☺BM25.com is not responsible for orders shipped to incomplete or incorrect address.
☺We can not guarantee any delivery time. Suggested delivery times are estimates provided by United States Postal Service.
☺If an order is refused or returned back to us due to inaccurate or incorrect address information or because it was declined or undeliverable we will charge a $2.00 reshipment fee.
WE SHIP TO:
☺Any residential address
☺Your place of business
☺APO addresses
☺US territories
☺We do not ship to: Hotels, Motels, or Resorts.