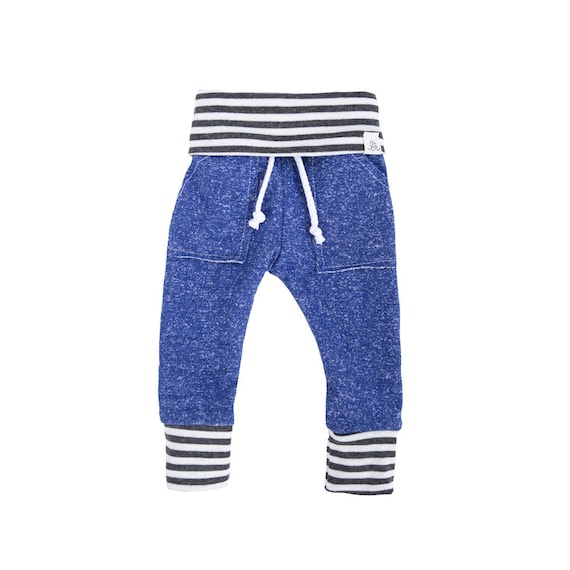 28.00 USD
Please read our announcement page for our current turnaround time and shipping policy. found here: https://www.etsy.com/shop/shopluluandroo
Our sweatpants are specially designed with a stretchy fold over waistband to ensure ultimate comfortability and stretch. Designed with a faux waistband for safety.
These sweats are made with premium french terry and rib knit. They are buttery soft to the touch and gentle on your child's skin. They have a comfortable stretch with a slim fit for your little one.
– If your baby/child is between sizes we recommend always going to the next size up. These sweats have a longer cuff for extended wear. The cuffs can be rolled or folded so your child can wear them for a longer time period
– The size newborn fits best on babies 10lbs and under. This size is good for brand new babies, going home outfits and newborn pictures.
– We recommend when washing to turn them inside out to preserve color. Tumble dry on low or lay flat to dry.
All photos and text of this product are © Copyright of Lulu and Roo. All rights reserved. No part of this publication may be reproduced, shared or transmitted in any form or by any means without express written permission of the copyright owner.-