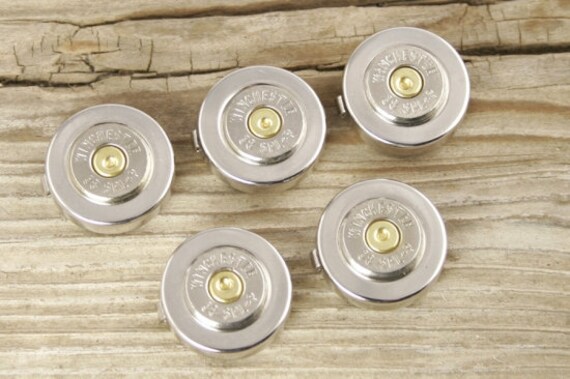 24.95 USD
Bullet Button Covers made from real, fired bullet casings! Makes a unique gift! Great for all occasions! You can choose from a 357 Mag, 357 Sig, and 38Special. Your choice of nickel or brass. Set of 5.
Bullet Design, Inc. ("BDI") products are created from bullets that have been fired, recycled and handcrafted into jewelry. Dimensions are approximate and sizes or colors may vary slightly due to the characteristics of handmade products.
Please verify the correct shipping address before making your payment. If we ship your item to an old or invalid address and you are not able to locate the item, we are not responsible for shipping a replacement.
Please review our Shop Policies page before purchasing: https://www.etsy.com/shop/BulletDesigns#policies
Thanks! We appreciate your business!