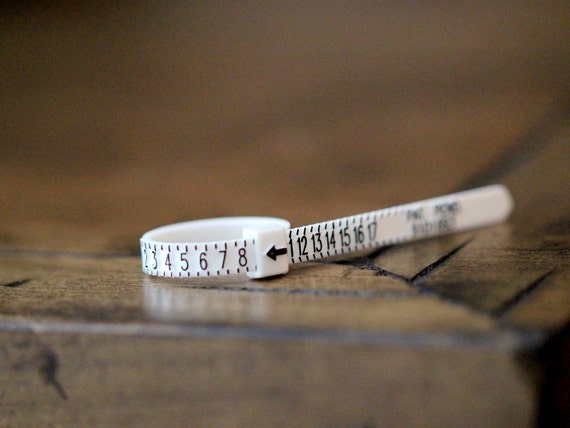 1.50 USD
It's tricky to rock a ring that's not your size! This adjuster helps eliminate the tricky and can be used over and over to determine the perfect fit for each finger (or toe) when trying to figure out your US ring size.
Instructions / packaging are included with this plastic sizer, which works like a belt sans the buckle. Just slide one end through the other and size away.
Please keep in mind that you want the adjuster to be able to slide over your knuckle with ease when adjusted to the ring size you wish to order.
If you have any questions about the sizer, or our rings please do not hesitate to email info@saressadesigns.com and we'll gladly help you out!
*** This item is ready to ship and will be mailed within 24 hours when ordered alone. When ordered with jewelry standard processing times apply ***